Creative design and print for an ESP UK brochure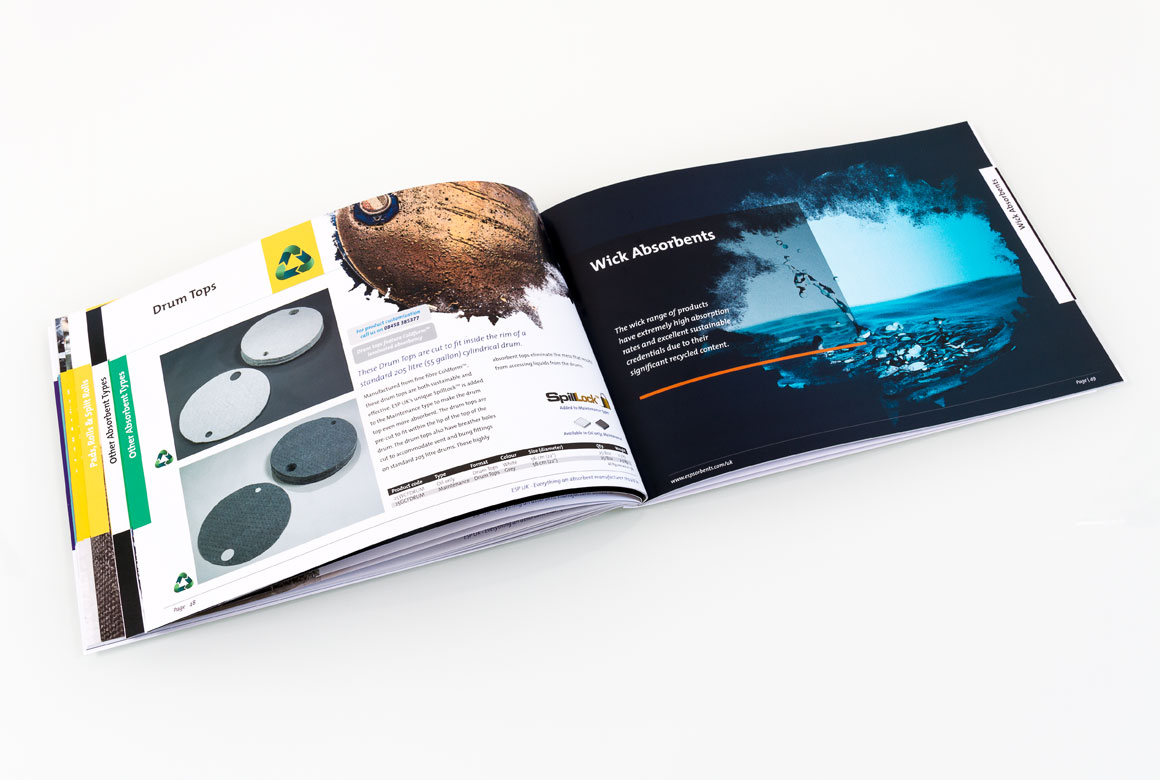 Creating an impression of quality
Evolution Sorbent Products (ESP) are headquartered in the US. Although a true global supplier and manufacturer of spill control, it was decided that introducing a manufacturing facility in the UK would further increase access to the UK and European markets.
Using creative design and print to make a good first impression was all important. This 72 page A4 landscape brochure would be a key element in convincing buyers that ESP is a high quality, dependable and reliable manufacturer of high grade absorbents and spill care products.
The brochure had to cover a wide range of content. From absorbents to spill kits, and also specialist equipment for storage of possible hazardous materials. I needed to create a look and feel that could cover all of the different product types while at the same time being distinctive and unique to ESP.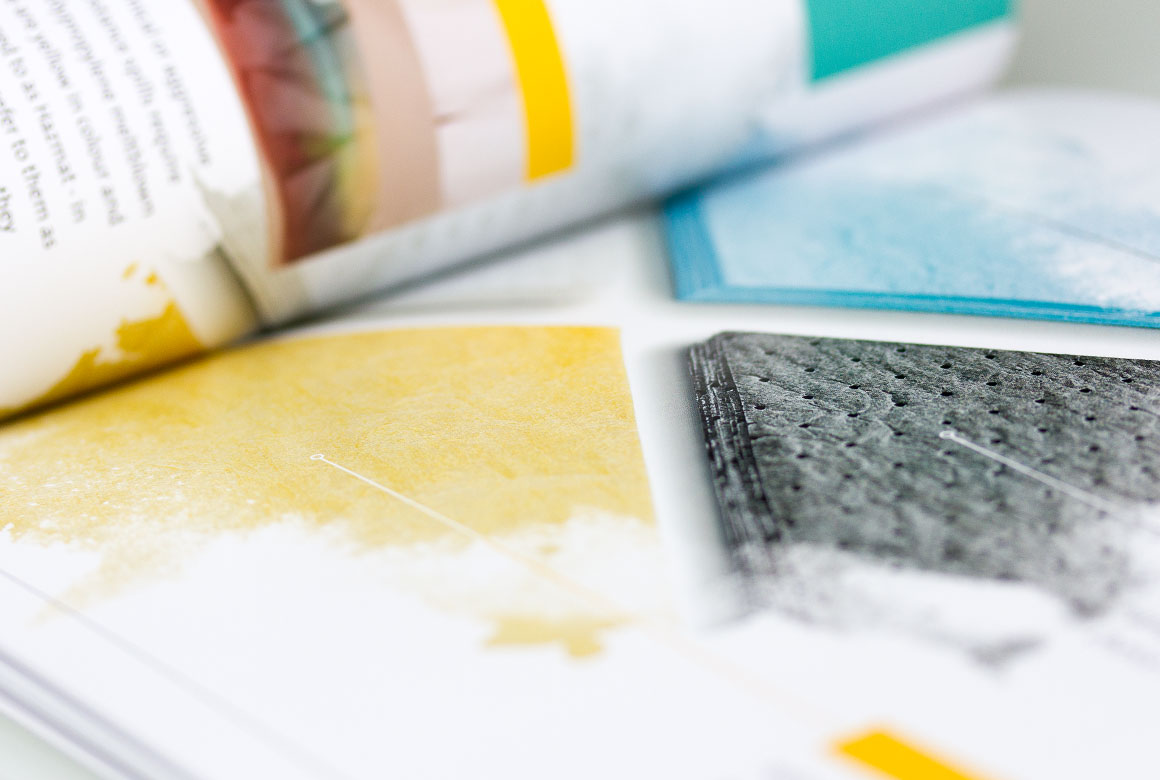 The 'oil stain' graphic border which has proved versatile and distinctive
Creative design and print along with writing, illustration and photography
If ever a demonstration of 'joined up creativity' was needed then this brochure is a perfect example. Working closely with the CEO I planned out the brochure section by section. Once it was all approved I went about the task of bringing everything together.
This involved the design, writing, artwork and generating any icons or illustrations to present the information in a clear and as consistent style as possible. When all of the content was in place and signed off, I then worked closely with the printer to ensure a high quality end product was delivered on time for the official launch of the company in the UK.
The end result was a brochure that 'opened doors' and helped the company to where it is today. ESP UK is growing fast with the initial plant now doubled in size!
Close up of section divider page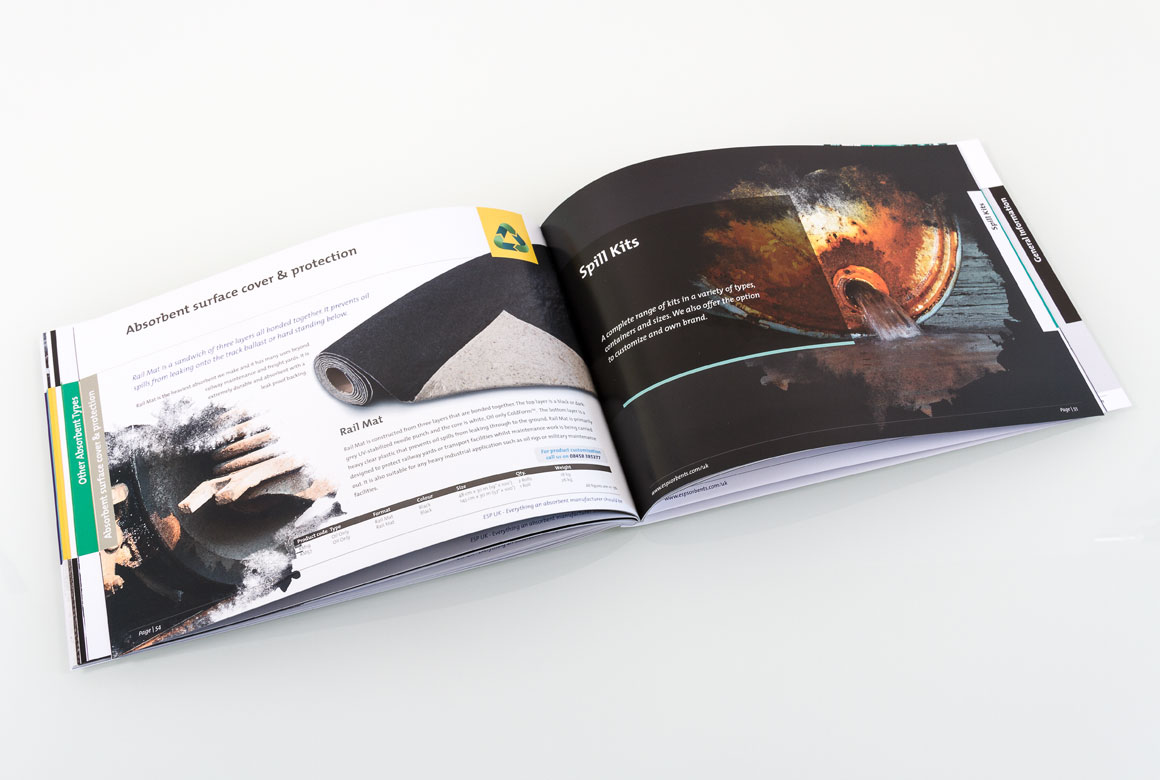 Clean text, white space and distinctive graphics give the brochure a high quality feel 
Attention to detail with product information makes the brochure easy to use while creating an impression of quality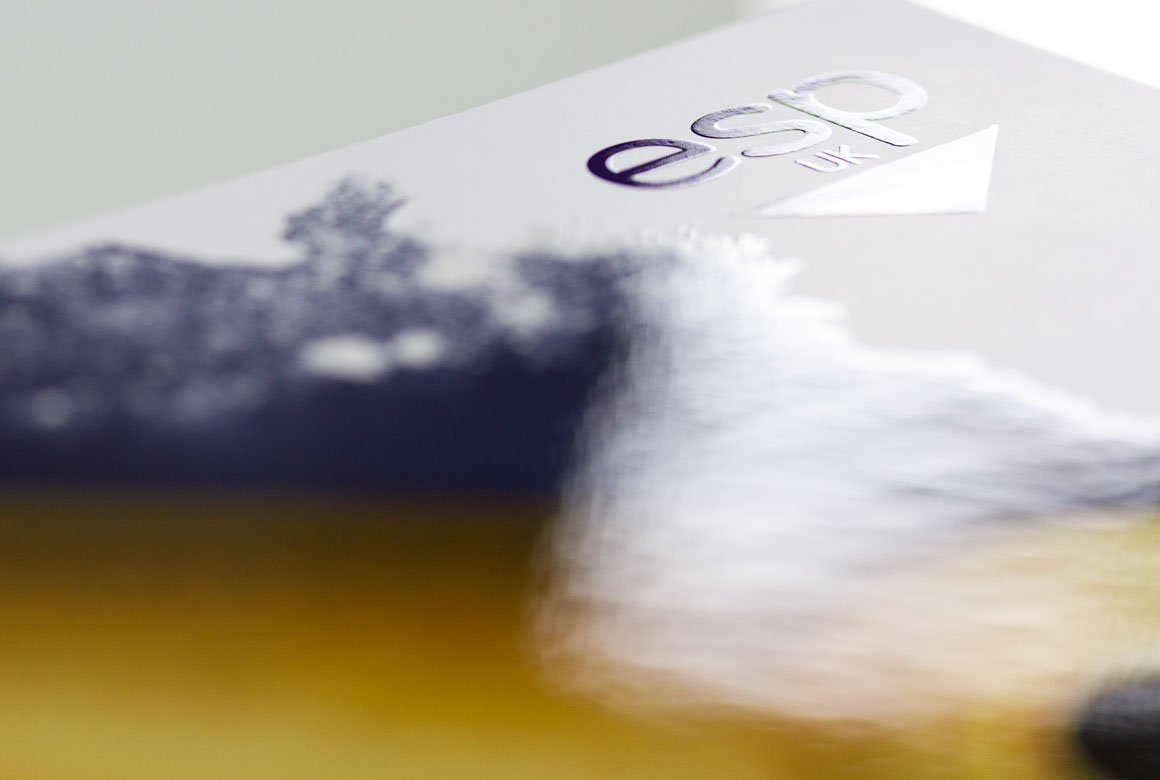 Spot UV on the front and back covers added to the initial impression of quality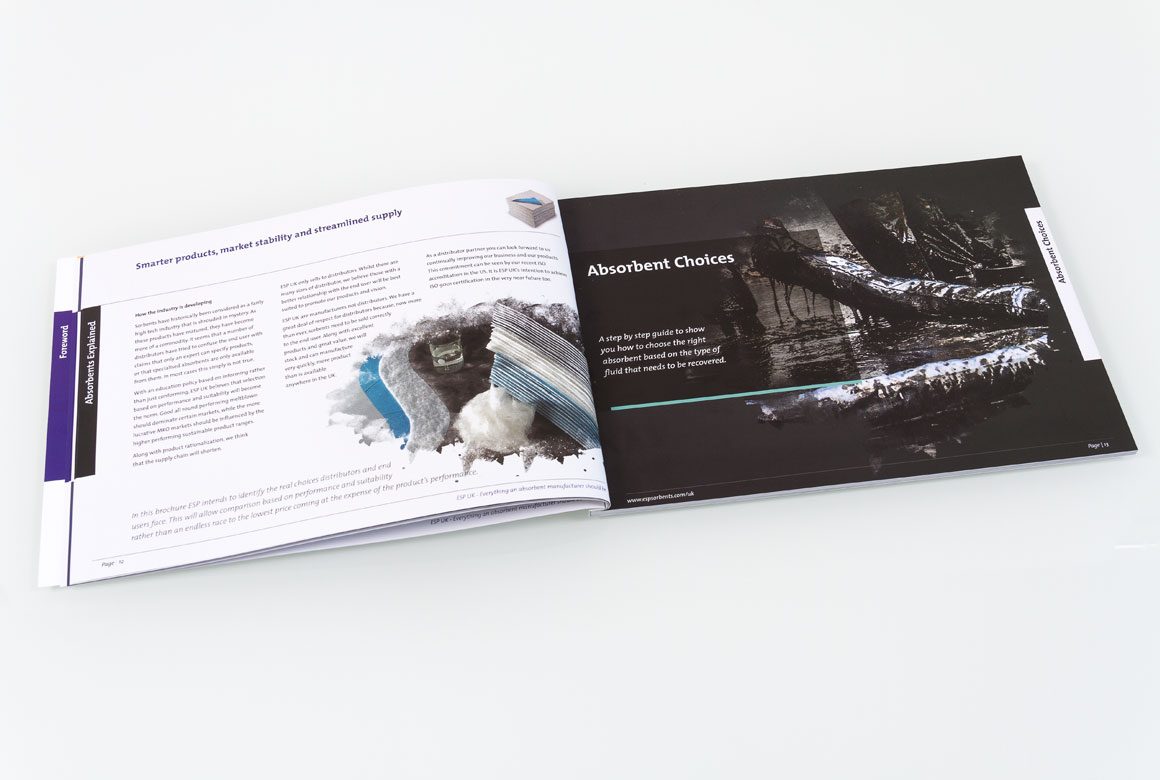 Explaining absorbent technologies involved some technical writing skills!
"We have used the marketing services provided by Ian Schofield Limited for over 5 years.  Ian's attention to detail, flexibility, and brilliantly creative graphic design sets him apart from the rest. We highly recommend Ian to anyone looking for professional marketing services."